Three plug-ins in one – the original Dyna-mite, plus focused 'Slam' & 'Gate' plug-ins
Analog-modeled output distortion for serious attitude and vibe
Ducking or Keying modes with external side chain
Dynamics / Console 1 Ready
Valley People Dyna-mite
A secret weapon to some, a hidden treasure to the rest, the Valley People Dyna-mite is a Swiss army knife limiter/expander design with unique character that has inspired engineers to do crazy things with sound for decades.
Now it's more versatile and easier to use than ever. Adding two hyper-focused plug-ins based on the same sound, we've boiled it down into a simple, modern package. Meet Dyna-mite Slam, and Dyna-mite Gate!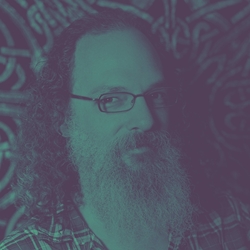 "I like the Dyna-mite because, well, it sounds like dynamite! Definitely a unique character that you don't find with other compressors."

Metallica, Red Hot Chili Peppers, U2
A Classic...
The original Dyna-mite hardware has been a much-loved mojo box in studios around the world for decades.
...Updated
With the addition of Dyna-mite Slam and Dyna-mite Gate, our plug-in offering of this legendary and epic-sounding processor is more accessible and fun to use than ever.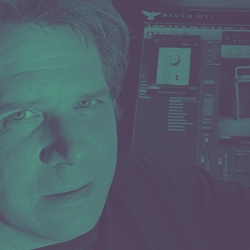 "Dyna-mite ... holy shit! This plug-in sounds exactly as I remember the original. It's so perfectly aggressive, and that's very useful when you want to hammer a part with compression."

Mixer and author
The story of the Dyna-mite
Paul Buff, original founder of the company that became Valley People, built custom gear for Frank Zappa. Need we say more? The cool factor is tangible. By the time he patented his TA-101 VCA ('The Electronic Gain Control Device' – the heart of the Dyna-mite) in 1980, his reputation was already unimpeachable.
The Dyna-mite was the flagship, the do-it-all mega-processor which tied together a range of highly sought-after hardware products, most of which are near-impossible to buy today.
Gladly, our detailed and hyper-accurate model brings the sound of the Dyna-mite into the plug-in DAW-based modern world. And don't take our word for it – it's officially licensed and approved by Valley People.
Exploding the possibilities
The Dyna-mite is essentially a limiter or an expander, but through a sophisticated combination of switch positions, it is capable of more or less any manipulation of dynamics from gating to RMS compression, from keying and ducking to ridiculously extreme levelling.
Now, however, you can find all of these magical sonic combinations easily with the two new plug-ins, Slam and Gate. Slam takes care of the compression and limiting in as close to a one-knob format as Dyna-mite could ever become, while Gate deals with the gating and expanding.
Three-for-one
You can control bleed in a subtle manner, add punch to a snare, crush a rock vocal into submission, or duck a synth bass around a kick. And you don't even really need to read the manual.
The original plug-in is included (with a slightly updated look) for experts, but all the joy (and all the sound) of the Dyna-mite comes forward in Slam and Gate, in a more focused form than ever.
All three plug-ins come under the same license, for the one price.
In short
Three plug-ins in one – the original Dyna-mite, plus focused 'Slam' & 'Gate' plug-ins.
Limiting: Peak and average limiting, incl. negative ratio (-20:1) limiting and detector HF filtering (for De-Essing purposes).
Expanding: Hard or soft with extreme gate settings and detector HF filtering.
Ducking or Keying modes with external side chain.
Release ranging from 0.05 to 5 sec/20 dB with Anticipatory Release Computation (ARC) to reduce pumping.
Analog-modeled output distortion for serious attitude and vibe.
All the detailed dynamic control – and it's quick and easy.
System requirements

Mac OS X 10.12 or newer (older OS versions may work but are not tested).
Windows 64-bit, versions 7, 8 or 10.
Intel Core 2 Duo, AMD Athlon 64 X2 or newer.
Screen resolution 1280x800 or larger.
8 GB RAM or more is recommended, as well as at least 8 GB hard disk space for installation (individual plug-ins take less space, while sample libraries may require additional disk space. Specific information available on each instrument's page).
Softube account.
iLok account.
Internet access for downloading installer and managing licenses.
iLok generation 2 and up, if you intend to use an iLok dongle for authorizing your plug-ins (note that an iLok dongle is not a requirement).
In theory, any 64-bit VST, VST3, AU, or AAX (11.0.2 or higher) compatible host application should work.


However, due to plug-in host differences between DAWs - and our own rigorous testing standards - we only officially test our plug-ins and instruments in the most recent versions of Pro Tools, Logic Pro, Cubase, Live, Studio One, Digital Performer, Reaper and Sonar. Softube plugins are not tested in the non-listed systems, but they most likely work as long as the system requirements are met. We cannot guarantee a solution for issues in unsupported systems.

Please Note: Softube plug-ins support 64-bit hosts only, and a 64-bit OS is required. Therefore, for example, Pro Tools 10.x is no longer supported (contact support for latest 32-bit compatible instalers).

Supported sample rates: 44.1, 48, 88.2, 96, 176.4 and 192 kHz, in both mono and stereo.

The most recent maintenance release of the DAW application is recommended.

AAX DSP is not in active development, but older products still support AAX DSP. For legacy TDM/VENUE, please see the Legacy Installers page.