Sovereign of analog mastering equalizers.
An expertly emulated version of the Chandler Limited® Curve Bender, fully-endorsed by the creator of the original hardware, Wade Goeke
An extremely musical mastering equalizer based on legendary console EQ circuits from Abbey Road Studios in London​
Includes professional presets from Joe Chicarelli, Tony Maserati, Howard Willing, Kevin Kadish, and Maor Appelbaum
---
Mastering EQ / Console 1 Ready
Chandler Limited® Curve Bender Mastering EQ
If there was a hierarchy of analog studio gear (and let's face it, there kind of is) it'd be hard to dispute the Chandler Limited® Curve Bender's claim to the throne. Among analog mastering grade equalizers, this one's about as blue-blooded as they come.
With tremendous pedigree, huge yet controlled power, and most importantly, exceptional sound quality, thanks to component-level modelling of the original germanium and inductor circuits, the Curve Bender, now available for the first time in native format, reigns supreme over the domain of tone-shaping in analog mastering.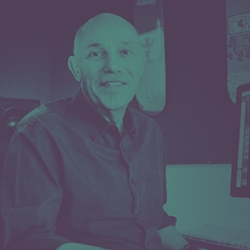 "The tone is strong, rock and roll, and has tons of personality. The Curve Bender can deliver a simple one-click notch of air on an organic mix or a healthy amount of low-end thump to punch up an electronic track."

Mixer/Engineer/Producer for Beck, U2, The Strokes, Elton John, etc.
Legendary circuits
The sound of this unit comes from equalizer circuits which can trace their lineage back to one of the most legendary high-end British consoles of all time, the EMI TG12345.
Subtle, yet powerful
With its gentle, carefully designed curves, silky top-end, and tight lows, it's impossible not to improve your sound. Just set and forget.
Modern royalty
In software form, the majestic sound quality of the Curve Bender is only built upon and expanded by the addition of Mid/Side processing.

This product supports
Extended Features
We love VU meters, Bakelite knobs, and analog quirks. But we want modern precision and workflow. The answer? Softube Extended Features. Easy-access panels with the innovations you need close at hand.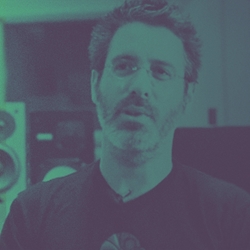 "The Curve Bender plug-in has all the hallmarks of the original, with the added benefits of M/S processing and channel linking - it sounds amazing!"

Grammy awarded engineer for artists such as The Red Hot Chili Peppers, The Avett Brothers, Blink-182 and many others
Impeccable Lineage
The Chandler Limited® Curve Bender is based on desk circuits from the world-famous Abbey Road Studios in London, used to create albums of genuinely legendary status, such as Dark Side Of The Moon by Pink Floyd, and Abbey Road by The Beatles. And as with any truly supreme successor to a noble line, it builds on the greatness of its ancestors.
The Curve Bender has more bands (four, compared to the original console's two), more fixed filter points (a huge fifty-one, up from just nine, chosen and designed in the image of the original circuits by Chandler Limited® founder, Wade Goeke), more Q and gain options, and added low and high pass filters, making the unit a mastering powerhouse without sacrificing the exquisite analog sound-flavor which made it a leader.
Modern Power
In software form, the Curve Bender plug-in not only allows you the luxury of using this ultra-special crown-jewel mastering EQ in multiple places in the same mix (across instrument groups AND the master bus, for example), but also adds functionality to the original hardware, with Mid/Side processing and channel linking. From left to right, mid to side, everything the light touches is yours.
A mastering grade processor, the Curve Bender is perfect for gently sculpting the entire mix, with never a hint of harshness despite its endless power.
Professional presets
To help you get the best out of the Curve Bender, we've asked some top professional mixing and mastering engineers to create presets. Quickly and easily dial in a sound you like by referencing Joe Chiccarelli, Tony Maserati, Howard Willing, Kevin Kadish, and Maor Appelbaum.
Mastering, in particular, is all about subtlety, so you'll want to tweak to taste, but these professional presets will give you great ideas, and get you in the ballpark of a stellar sound in seconds.
A Crowning Glory
Not all equalizers are created equal. The crisp, powerful, performance of the Chandler Limited® Curve Bender will open up the soundscape of any song, and take it to glorious new levels. Whether on the master bus, the drum group, or a lead vocal track, this kind of quality rules your sound without being brash or crude. It's refined, natural, regal, and it will elevate your mixes whether you're a club DJ, an urban poet beatmaker, a rock & roll rebel, or a pop princess. All people are the Curve Bender's people.
Softube & Chandler: recipe to rock
You can't rush perfection. If any sentiment captures the spirit of our relationship with Chandler Limited®, that's it. Take two companies known for perfectionism, add in some beers, and bake for a decade. We invite you to take a look at the Zener-Bender and everything else we've been cooking up.
Learn more about our partnership with Chandler Limited®.

BOOK A LIVE DEMO
Our suite of Chandler + Softube products has been decades in the making, but your lead time doesn't have to be. Let us get you up to speed. Book a private video session with our product demonstration team today. Learn more
In short
Mastering grade analog equalizer, with silky top-end and tight lows
Based on legendary British console EQ circuits used on innumerable classic records
Professional engineer presets from Joe Chiccarelli, Tony Maserati, Howard Willing, Kevin Kadish, and Maor Appelbaum
Console 1 Ready: works as a native plug-in and in Softube Console 1, our mixing ecosystem. Learn more about Console 1
Improved with more bands, more filter-points, greater gain and Q flexibility, and additional low and high pass filters
Added Mid/Side processing and channel linking in the plug-in
Subtle yet authoritative; carefully considered curves and exceptional quality mean you can boost with confidence
Set it and forget it – it always sounds good
A real crown jewel in your collection: use on master bus, instrument groups, or even individual tracks – it's great on vocals
Also included in Zener-Bender. Learn more
System requirements

macOS Big Sur 11, Monterey 12, Ventura 13
Windows 10 (64-bit), Windows 11
Softube account
iLok account
Computer with AU, VST, VST3 and/or AAX compatible DAW host software
Internet access (for downloading installers and managing licenses)

Read full System Requirements and our Terms and Conditions