Overflowing with
hitmaking heritage.
Two of the best-sounding reverb chambers in the world, perfectly captured
Featuring additional modern features, intuitive parameters, and a straightforward workflow
Created in collaboration with the studios that shaped the sound of pop, Atlantis Studios in Stockholm, Sweden
Chamber Reverb
Atlantis Dual Chambers
Deep in the heart of Stockholm lies the soul of Swedish pop. Atlantis Studios is the birthplace of ABBA and home to the secret weapon of some of Sverige's most successful producers. The chambers at Atlantis Studios create the best-sounding reverb you didn't know you'd already heard. Until now.
We expertly captured the detailed reflections of these unique rooms so that you, too, can harness their hitmaking magic. The result is an alchemistic mix of acoustics, ambiance, and authenticity. Say hej to Atlantis Dual Chambers.
The Art of Rock & Roll Science
When it comes to creating equipment that improves workflow and offers the highest quality sound, our reputation is rock solid—and long. Our partnerships with premium brands like Tube-Tech, Weiss, Chandler Limited, Abbey Road Studios, and Empirical Labs go back twenty years.
Atlantis Dual Chambers is built on this legacy of creativity, passion, and attention to detail. Because to create tools that innovate, you have to have heart, soul, and Rock & Roll Science.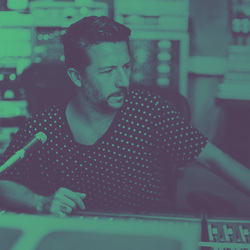 "Wow, without touching anything, it sounds so good! There's a feeling that you get in studios with great chambers where you can tell it's a real room in the building, and this gives me that feeling. It's the most realistic chamber emulation I've heard. Beautiful job!"

2x Grammy Award-winning Producer / Mixer / Engineer (Adele, Bloc Party, Queens of the Stone Age, Weezer, Elliphant, Delta Goodrem)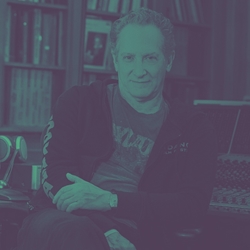 "Fans of ABBA know how great their mixes were and how huge those vocals sounded in all that great reverb mixed at Atlantis Studios. And that's what you're getting here: their chambers. Softube made a lot of excellent presets, including their ABBA reverb chain. It's good stuff."

7x Grammy Award-winning Mix Engineer (The Rolling Stones, Bob Dylan, Paul McCartney, John Mayer, Coldplay)
Hidden depths
The incredible sound of the chambers at Atlantis Studios comes from a magical set of specs. Considered to be the first things constructed when the studio was converted from an old movie theatre, the oddly angled enclosures are bigger and brighter than most chambers. This gives the reflections created within them a relatively long decay time. And the uncommonly hard walls of the rooms make for lots of airy high-frequency echoes. It's a spellbinding sound you need to hear to appreciate.
Soul tonic
ABBA, Roxette, The Hives, Robyn, Ghost, The Cardigans, Max Martin—the sound of Swedish pop and rock has bounced around Atlantis Studios for the past 60 years. And the likes of Lenny Kravitz, Quincy Jones, and Green Day have all made the trek to snowy Sweden to record at Atlantis Studios. What the hitmakers are after is the precise sound we expertly captured in our Atlantis Dual Chambers plug-in. With flexibility and modern features that no physical space can match.
Liquid gold
You don't have to rely on the presets to soak your tracks in Atlantean echoes. The plug-in parameters and layout are so intuitive that getting the perfect reverb for your project is fast and painless. Use the chambers together and separately. Select and adjust mics, decay time, predelay, and damping. With spatialization, resonance control, drive, EQ, compression, and reverb time, you can compare chamber sounds and effortlessly sculpt them. The potential for tweaking is vast, but you just can't make Atlantis Dual Chambers sound bad.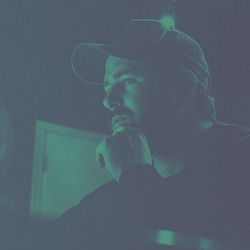 "Lush, inspiring, and fantastic! There are some great reverb plug-ins out there, but only a few are among the GREATS. Atlantis Dual Chambers is certainly one of the GREATS! It's here to stay on my mixes and in my recording sessions."

Producer / Mixer / Engineer (Post Malone, 24K Goldn, Iann Dior)

This product supports
Extended Features
We love VU meters, Bakelite knobs, and analog quirks. But we want modern precision and workflow. The answer? Softube Extended Features. Easy-access panels with the innovations you need close at hand.
Softube + Atlantis Studios
When we set out to make the ultimate chamber reverb plug-in, we naturally thought of the two chambers at Atlantis Studios. Where else can you find a classic chamber sound that feels as modern today as fifty years ago? And so near to home.
We worked closely with the Atlantis crew on every detail of this plug-in, both in the studio and out. From mic choices and signal chains to additional software features. And we didn't just recreate the chambers but also the original recording setup, including the mics, speakers, and mechanical damping material used to alter the natural decay and timbre of the rooms. Because the soul of a chamber is so much more than the space itself.
If you come to Sweden, stop by. If not, please enjoy the one-of-a-kind sound of Atlantis Dual Chambers wherever you make music.
In short
Two meticulously modeled, exquisite-sounding chambers
From the studio that launched ABBA and has hosted The Hives, The Cardigans, Roxette, Robyn, Ghost, Green Day, Max Martin, Quincy Jones, Elvis Costello, and Lenny Kravitz—among many others
Created in collaboration with and officially licensed by Atlantis Studios in Stockholm, Sweden
Quickly get the reverb sounds you want using the intuitive layout and workflow
Instantly grab the precise parameters used at Atlantis Studios with the Gold Settings
Use the two legendary chambers in tandem or separately
Tweak the specifications of four mics, positions, speakers, damping, and more
Carve your chamber sounds with British-style filters and equalizing, compression, drive, reverb time, and more
Get creative with patches and time-based panning
Product features

Two expertly captured authentic reverb chambers
Microphone options (modern cardioid, ribbon figure eight, vintage tube cardioid, vintage dynamic omni)
Damping (captured mechanical damping as well as algorithmic)
Reverb Time Controls (Decay, Predelay, Mic Distance)
Resonance Control
British-style filters and EQ
Dynamics section (Compression, Ducking, Gate)
Dry/Wet Mix
Swap L/R Out
Mono/Stereo Input
Mono/Stereo Output
Output Width and Balance

System requirements

macOS Big Sur 11, Monterey 12, Ventura 13
Windows 10 (64-bit), Windows 11
Softube account
iLok account
Computer with AU, VST, VST3 and/or AAX compatible DAW host software
Internet access (for downloading installers and managing licenses)

Read full System Requirements and our Terms and Conditions