A secret weapon
from the 60s.
Three passive treble equalizers modeled from the original Abbey Road Studios hardware​
Features the RS127, the RS127 with an added transformer, and the 8 kHz RS135 ​
Adds sweet treble and presence without harshness
Two versions included: Abbey Road Studios Brilliance Pack and Abbey Road Studios Brilliance Pack for Amp Room
Equalizer / Console 1 Ready
Abbey Road Studios Brilliance Pack

Meticulously modeled by Softube, the RS127 Rack, RS127 Box, and RS135 deliver the sweetest treble equalization imaginable – the sound of real passive analog circuitry in all its glory.
With the Brilliance Pack, today's DAW-based mix engineers can add all the air and sparkle they want, without the slightest trace of harshness – just like the world's top engineers at Abbey Road Studios, London, have done on their recordings from the 1960s onwards.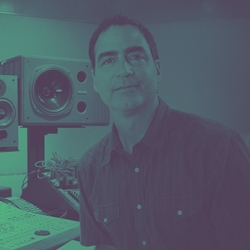 "Beautiful sounding EQs! I can get all of the sweetness without the harshness. With these EQs I can have my cake and eat it too!"

Legendary Mixer for Jay-Z, Beyoncé, James Brown, Jennifer Lopez, etc.
Abbey Road's secret weapon
The originals were exclusively built in-house by the Abbey Road engineers in the 60s, and quickly became a secret weapon at the studios. Excellent for guitars, vocals, and drums, especially snare and kick drum direct to tape, they brightened up the feed to echo chambers, and even found their way into the cutting rooms.
Until now, they've never been available outside of Abbey Road. Faithfully modeling the three pieces, component by component, we're proud to be in partnership with the studio where they were in constant operation during the heyday of the Beatles, and beyond. When Abbey Road sent us the hardware for modeling, a note arrived with them, pointing out a cigarette burn on one of the units inflicted by the one and only Ringo Starr. What more need we say?
The Greatest Studio in History?
Name one recording studio. For many, the first thought would be 'Abbey Road'. Some of the biggest, best, most innovative music ever was made there, using handcrafted tools like the Brilliance Pack.
Sweet, but Never Harsh
The high-quality analog components in these hand-made presence boxes, meticulously modeled in our plug-ins, mean sweet, smooth presence boosting with no harsh or brittle overtones.
Add Air and Silk in Seconds
Designed for a specific purpose, these machines know what they do, and do it well. Dominated by one big knob each, the Brilliance Pack units improve your sound in seconds with luscious air and silky-smooth presence.

This product supports
Extended Features
We love VU meters, Bakelite knobs, and analog quirks. But we want modern precision and workflow. The answer? Softube Extended Features. Easy-access panels with the innovations you need close at hand.
RS127 Rack
The grey RS127 Rack is the original Abbey Road Studios treble equalizer. It offers a boost or cut of up to 10 dB at 2.1, 3.5, or 10 kHz (or kilocycles per second as they used to be known). Indispensible for balancing cymbals, or bringing aggression to a lead guitar, especially heading into the beefy glue of tape.
RS127 Box
When more units were needed in the studio, the portable green RS127 Box was built. The same circuit was used as in the original RS127, but with the addition of an audio transformer. The engineers quickly discovered that the transformer dramatically altered the sound character and the operating frequencies of the RS127. The frequencies got shifted a bit higher, which of course also holds true for the plug-in model.
RS135
Lastly, the RS135 was created to fill in the frequency gap that the RS127 units left out. It's fixed at 8 kHz, offers boost only and is just as sweet and silky as its siblings. Its broad curve is super-musical, and placed just right for adding air and shine to vocals, drums, or percussion, without overaccentuating edgy fundamentals. You can even use it to subtly lift a master and go from great to magnificent.
Abbey Road Studios Brilliance Pack for Amp Room
Abbey Road Studios Brilliance Pack brings '60s flair to Amp Room, our pro audio guitar and bass platform. And when you combine it with other studio effects, classic amps, cabs, and pedals, you can easily create studio-quality, record-ready sounds.
Learn more about amp room
Reviews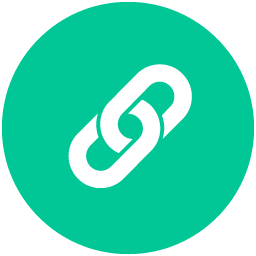 "There will be times when that flavour is exactly what you need to lift your mix out of the ordinary."
Sound On Sound
READ FULL REVIEW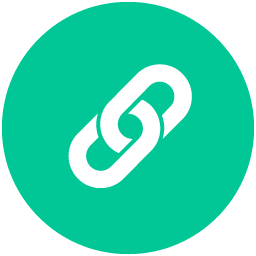 "These plug-ins sound great on everything, and you can use two of them in series if you want to address more than one frequency. The Brilliance Pack plug-ins are great for vocals, electric guitar tracks and stereo programs or stems."
Mix Magazine
READ FULL REVIEW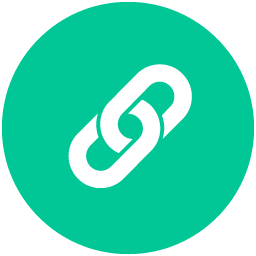 In short
Three passive treble equalizers modeled from the Abbey Road Studios originals
Two versions included: Abbey Road Studios Brilliance Pack and Abbey Road Studios Brilliance Pack for Amp Room
Console 1-ready: these plug-ins work in Console 1 Mixing System. Learn more
Adds sweet treble and presence without harshness
The original grey RS127, the green RS127 with an added transformer, and the 8 kHz RS135
Excellent for boosting presence in guitars
Adds classy air frequencies to any vocal
Brings drums to life, especially before tape or other compression/saturation
Can even be used on a master bus to gently add a musical sparkle
Product features

RS127 Rack:

Boost or cut by up to 10 dB (in 2 dB increments)
2.1 kHz, 3.5 kHz, or 10 kHz

RS127 Box:

Additional transformer
Boost or cut by up to 10 dB (in 2 dB increments)
2.1 kHz, 3.5 kHz, or 10 kHz

RS135:

Boost only, up to 10 dB (in 2 dB increments)
Fixed filter point at 8 kHz

System requirements

All Softube products require a computer with appropriate DAW host software (none of which are included).

Versions from 2.5.38 and newer of the Softube plug-ins have the following minimum requirements:

All native versions

Mac OS X 10.13 up to 12
Windows 10 and 11 64-bit
Mac: Intel Core i3 / i5 / i7 / Xeon / Full Apple silicon support (M1 or higher)
Windows: Intel Core i3 / i5 / i7 / Xeon / AMD Quad-Core or newer
Screen resolution larger than 1280x800
8 GB RAM or more is recommended, as well as at least 8 GB hard disk space for installation (individual plug-ins take less space, while sample libraries may require additional disk space)
Softube account
iLok account
Internet access for downloading installers and managing licenses
iLok generation 2 and up, if you intend to use an iLok key for authorizing your plug-ins (note that a physical iLok USB key is not a requirement)


In theory, any 64-bit VST, VST3, AU, or AAX (Pro Tools 11.0.2 or higher) compatible host application should work. However, due to plug-in host differences between DAWs - and our own rigorous testing standards - we only officially test our plug-ins and instruments in the most recent versions of Pro Tools, Logic Pro, Cubase, Ableton Live, Studio One, Reaper, and Cakewalk. Softube plugins are not tested in non-listed systems, but they most likely work as long as the system requirements are met. We cannot guarantee a solution for issues in unsupported systems.

Note: We have checked the basic functionality of our plug-ins, and Softube Central, under Apple Rosetta 2.

With regards to the different VST formats, we strongly recommend using VST3 as some of our plug-ins have features that are not present in the older VST format. Supported sample rates: 44.1, 48, 88.2, 96, 176.4, and 192 kHz, in both mono and stereo. The most recent maintenance release of your DAW application is recommended. AAX DSP is not currently in active development. TDM/VENUE is no longer supported (old downloads are available on the Legacy Installers page).

Find the Softube installer you need both Softube Central and individual plug-ins.

AAX DSP version

For AAX DSP you need to meet the above requirements for the Native versions. You also need to have an Avid HDX processing card. For plug-ins available for AAX DSP, see Which Softube plug-ins support AAX DSP?