Expand your music making power.
Boost your production potential with plug-ins, suites, modules, and more.
Paint It Blue
True, blue & waiting for you. Learn more about our authentically emulated Tube-Tech tools today.
Focus on Drums
Members save more! Log in & use promo code ROLLOFDRUMS to save an extra 10%.
Shop now ›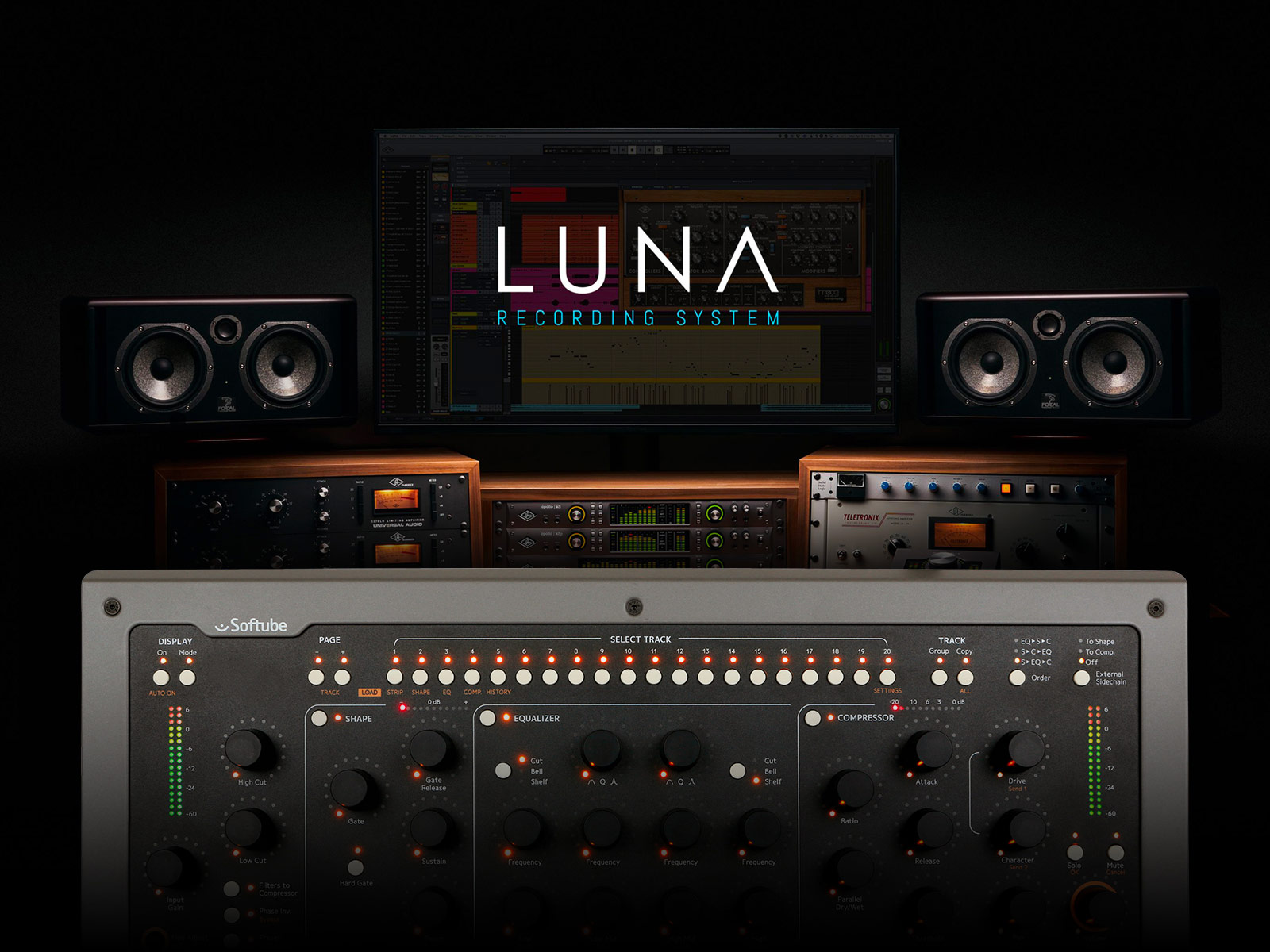 Out now: LUNA support for Console 1
Control LUNA's faders, mutes, solos, and sends directly from the Console 1 Mixing System hardware.
Learn more ›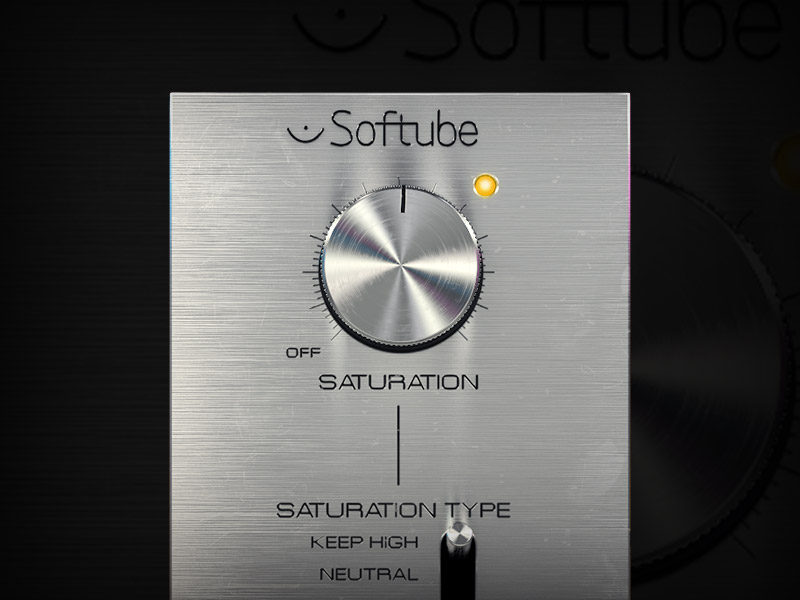 Free plug-in: Saturation Knob
Use it to fatten up bass lines, add some harmonics and shimmer to vocals, or simply destroy your drum loop.
Shop now ›
Added accessibility for Console 1
Console 1 Mixing System has new accessibility features! Listen in on this conversation between music producer & accessibility consultant Jason Dasent and Softube VP of Product Design Niklas Odelholm.
Watch the video
Video: Live in the Studio with Jolea and Console 1 Fader
Watch how Finnish artist and producer Jolea takes ambient recordings and processes them in Ableton Live with the tactile experience of Console 1 Fader.
Watch now
MusicRadar: five stars for Model 82
In a recent review, MusicRadar dubbed Model 82 Sequencing Mono Synth "a future classic." Read on to learn how Model 82 "inspires from the moment that you plug it in.
Read the review
5 Things to Watch Out for When Choosing a Tape Plug-in
Tape emulations breathe life into a production by adding warmth, glue, and creative energy to a mix. With so many options in tape plug-ins, it can be hard to choose, so we've picked the five most important things to remember when selecting yours.
See the list
Guide: choosing your first Softube plug-in
With so many Softube plug-ins to choose from, which one should be your first? We've put together a handy guide to help you answer exactly that question with four plug-ins we think would make for an excellent first step into the world of Softube.
See the guide
The Official Softube & Weiss Buying Guide
Weiss Engineering is synonymous with sound quality, and we've developed quite a collection of high-end plug-ins in close collaboration with Daniel Weiss himself. Click below to learn more about all of them and how they work together.
See which Weiss is right for you
The resurrection of a polyphonic icon.
Reintroducing 1984. Circuit modeled from a majorly righteous polyphonic synth that went on to outrun its era, Model 84 Polyphonic Synthesizer is a perfect facsimile of the original hardware with all the same quirks and linearities–plus some fresh innovations. It's the resurrection of a polyphonic icon.
Learn more and try a demo
Softube & Empirical Labs: a partnership made in analog heaven
Empirical Labs, under the leadership of the pro audio icon Dave Derr, is on a mission to make innovative, long-lasting equipment that's a riot to use. Part of that success is due to ELI's dedication to real-world testing and results. As well as the conviction to go past good enough. It's an ethos we can get behind. And so, after fifteen years of friendship, fun, and a dedication to sound quality, we proudly introduce the Softube + Empirical Labs series.
Learn more about the Empirical Labs series
Hip-Hop production & engineering with Paul "Willie Green" Womack
Paul "Willie Green" Womack is a producer, engineer, and songwriter based in New York. Enjoy this video, where he talks about hip-hop mixing and engineering as an art form, and walks through key parts of his work.
Watch video Rock & Roll Scientists
Softube has been making class-leading products for the modern computer-based musician since 2003. Obsessive attention to sound quality means our software and hardware win hearts as well as awards. Read more about Softube