Innovative multiband resonant filter​.​
Officially licensed by 4ms​.​
Includes 75 new presets.​
---
Modular exclusive
4ms SMR
A deeply useable and versatile module by USA West Coast synth specialists 4ms, the Spectral Multiband Resonator (SMR) for Softube Modular can process audio like a classic filter bank, ring like a marimba when plucked/struck, vocode, re-mix tracks, harmonize, output spectral data, quantize other oscillators to scales and much more. It's colourful, complex, and musical, infinitely expanding what is possible to achieve with Modular.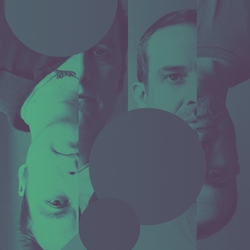 "The new 4ms Spectral Multiband Resonator has a beautiful, versatile, sometimes additive sound. Love it most when its six bands self resonate and the frequencies travel around circular scale settings. Truly original and wonderful, with so much left to explore."

Electronic artists
Six Band Innovative
Multiband Resonant Filter
The 4ms SMR consists of six channels of resonant bandpass filters, all individually locked to a twenty-note scale displayed in the centre of the unit via the LED ring.
Get Swept Away
All six filters can easily be swept around their present note scale manually or via CV. The scales include Western scales, alternative tunings, and more esoteric Gamelan and microtonal scales.
Endless fun!
Use SMR as an oscillator bank for additive synthesis. Create beautiful moving chord structures. Use it as a vocoder, phaser, quantizer, as a stereo-widener thingy, a CV source/arpeggiator/sequencer.
SMR can be a remix tool for extracting triggers from recorded material. It can be a drum synthesizer — pulse triggering odd and even for different rhythms. It can even be a basis for multiband compressor patches, or just a crazy-ass effect.
Daunting?
Not at all! The 4ms SMR comes with 75 brand new presets which cover these use cases. Great starting points for further patch-o-rama! Oh, and its CPU usage is comparatively low, so you can add a large number of SMR units to your patches.
Officially endorsed
Softube's 4ms Spectral Multiband Resonator software module is officially endorsed by 4ms. It faithfully emulates both the hardware and firmware of the original unit, with some minor alterations and improvements. Learn more about the original hardware module
In short
Made for Modular, Softube's Eurorack platform. Learn more about Modular
Officially licensed and endorsed by 4ms
Innovative multiband resonant filter
Wide range of uses
Includes 75 new presets
Low CPU usage
System requirements

All Softube products require a computer with appropriate DAW host software (none of which are included).

Versions from 2.5.38 and newer of the Softube plug-ins have the following minimum requirements:

All native versions

Mac OS X 10.13 up to 12
Windows 10 and 11 64-bit
Mac: Intel Core i3 / i5 / i7 / Xeon / Full Apple silicon support (M1 or higher)
Windows: Intel Core i3 / i5 / i7 / Xeon / AMD Quad-Core or newer
Screen resolution larger than 1280x800
8 GB RAM or more is recommended, as well as at least 8 GB hard disk space for installation (individual plug-ins take less space, while sample libraries may require additional disk space)
Softube account
iLok account
Internet access for downloading installers and managing licenses
iLok generation 2 and up, if you intend to use an iLok key for authorizing your plug-ins (note that a physical iLok USB key is not a requirement)


In theory, any 64-bit VST, VST3, AU, or AAX (Pro Tools 11.0.2 or higher) compatible host application should work. However, due to plug-in host differences between DAWs - and our own rigorous testing standards - we only officially test our plug-ins and instruments in the most recent versions of Pro Tools, Logic Pro, Cubase, Ableton Live, Studio One, Reaper, and Cakewalk. Softube plugins are not tested in non-listed systems, but they most likely work as long as the system requirements are met. We cannot guarantee a solution for issues in unsupported systems.

Note: We have checked the basic functionality of our plug-ins, and Softube Central, under Apple Rosetta 2.

With regards to the different VST formats, we strongly recommend using VST3 as some of our plug-ins have features that are not present in the older VST format. Supported sample rates: 44.1, 48, 88.2, 96, 176.4, and 192 kHz, in both mono and stereo. The most recent maintenance release of your DAW application is recommended. AAX DSP is not currently in active development. TDM/VENUE is no longer supported (old downloads are available on the Legacy Installers page).

Find the Softube installer you need both Softube Central and individual plug-ins.

AAX DSP version

For AAX DSP you need to meet the above requirements for the Native versions. You also need to have an Avid HDX processing card. For plug-ins available for AAX DSP, see Which Softube plug-ins support AAX DSP?