Innovative multiband resonant filter​.​
Officially licensed by 4ms​.​
Includes 75 new presets.​
---
Modular exclusive
4ms SMR
A deeply useable and versatile module by USA West Coast synth specialists 4ms, the Spectral Multiband Resonator (SMR) for Softube Modular can process audio like a classic filter bank, ring like a marimba when plucked/struck, vocode, re-mix tracks, harmonize, output spectral data, quantize other oscillators to scales and much more. It's colourful, complex, and musical, infinitely expanding what is possible to achieve with Modular.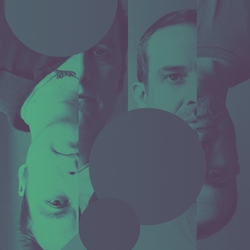 "The new 4ms Spectral Multiband Resonator has a beautiful, versatile, sometimes additive sound. Love it most when its six bands self resonate and the frequencies travel around circular scale settings. Truly original and wonderful, with so much left to explore."

Electronic artists
Six Band Innovative
Multiband Resonant Filter
The 4ms SMR consists of six channels of resonant bandpass filters, all individually locked to a twenty-note scale displayed in the centre of the unit via the LED ring.
Get Swept Away
All six filters can easily be swept around their present note scale manually or via CV. The scales include Western scales, alternative tunings, and more esoteric Gamelan and microtonal scales.
Endless fun!
Use SMR as an oscillator bank for additive synthesis. Create beautiful moving chord structures. Use it as a vocoder, phaser, quantizer, as a stereo-widener thingy, a CV source/arpeggiator/sequencer.
SMR can be a remix tool for extracting triggers from recorded material. It can be a drum synthesizer — pulse triggering odd and even for different rhythms. It can even be a basis for multiband compressor patches, or just a crazy-ass effect.
Daunting?
Not at all! The 4ms SMR comes with 75 brand new presets which cover these use cases. Great starting points for further patch-o-rama! Oh, and its CPU usage is comparatively low, so you can add a large number of SMR units to your patches.
Officially endorsed
Softube's 4ms Spectral Multiband Resonator software module is officially endorsed by 4ms. It faithfully emulates both the hardware and firmware of the original unit, with some minor alterations and improvements. Learn more about the original hardware module
In short
Made for Modular, Softube's Eurorack platform. Learn more about Modular
Officially licensed and endorsed by 4ms
Innovative multiband resonant filter
Wide range of uses
Includes 75 new presets
Low CPU usage
System requirements

macOS Big Sur 11, Monterey 12, Ventura 13
Windows 10 (64-bit), Windows 11
Softube account
iLok account
Computer with AU, VST, VST3 and/or AAX compatible DAW host software
Internet access (for downloading installers and managing licenses)

Read full System Requirements and our Terms and Conditions