Realistic analog sound, adds cohesion and warmth to your mix
Three tape machine types included
Presets by Grammy winners Joe Chicarelli and Howard Willing​
---
Effects / Amp Room Ready
Tape
Analog tape has a smoothing effect and adds weight and glue to a mix – it turns the recording from a collection of individual tracks into a song, where everything is connected and works together.
Tape, with its component-level and physical modeling of three different tape machines, gives you all the warm vintage cohesion you could want in one plug-in. Add a few premium level features, like the mastering grade high shelf filter, stability control, and wet/dry mix knob, and you've got a new secret sauce. Mmm... tasty!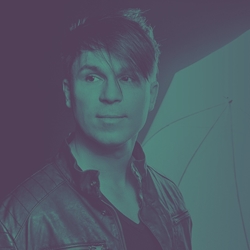 "Tape sounds FANTASTIC. I like Type A and C the best. Overall, the sound of it is outstanding!!!"

American music producer, composer, technologist, audio technician, multi-instrumentalist
Sweet and Simple
Select your favorite tape machine (A, B, or C) and adjust the Amount knob. Instant mojo. Easier still, load up one of the included presets to soak your tracks in analog tape sweetness.
Feel Like Tweaking?
Experiment with different tape speed settings, or open the Remote Control panel where you can adjust the machine's stability, crosstalk amount, and several other features.
Rich Sound Across the Mix
Like most Softube plug-ins, Tape is CPU-efficient. Use Tape on your master bus, or do it the retro way by adding Tape to every track. Tons of detail and texture, no CPU overload.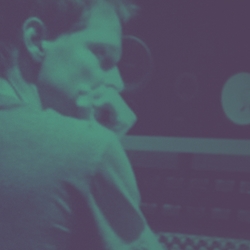 "Softube Tape is my new favorite saturation plug in. Parallel it with your kick or bass and drive it hard—thick and fat. Tape also lives on my mix buss alongside a couple of other Softube modeled plug-ins, glues my tracks, and gives me a lot of sonic options; from transparent to unwieldy and everywhere in between."

Producer, engieer and mixer for Smashing Pumpkins, Sheryl Crow and Kris Kristofferson
Professional presets
There are many ways to use and abuse a tape machine, and many modern engineers have never had the pleasure of working with a real (reel to reel) analog unit. That's why, to get you started, Tape includes presets made by award winning engineers such as Joe Chiccarelli (Beck, U2, Strokes) and Howard Willing (Smashing Pumpkins, Sheryl Crow, Kris Kristofferson).
But there's no wrong answer. Crank Tape to its extremes and you'll get sounds that wouldn't even be possible in most analog machines, at extra-slow speeds for example, or with insane wow and flutter.
Three different tape machines
Type A is based on a classic Swiss high end reel-to-reel machine, known and loved for its precision and linearity. Type B is much more colorful — it's a transformer based machine which adds extra weight and cream to the low end. Lastly, Type C is based on a British tape machine with a distinct vintage vibe.
Each has its own story to tell, and its own special something to impart to your music. So experiment, listen closely, and choose wisely.
Extras for Studio One users
If you run Presonus Studio One, you can not only use Tape as a standard plug-in. Adding Tape to your MixFX slot gives you Tape Multitrack. Tape Multitrack includes all the goodies of Tape, but in addition, you get selectable crosstalk between each individual track — and you can easily control the Tape Multitrack settings from a single interface. The Tape and Tape Multitrack license is one and the same. This means that if you're not a Studio One user but at some future point decide to switch to that DAW, you will already have Tape Multitrack installed, licensed and ready to go.
Video: The sound of Tape saturation
You hear people talk about "the sound of tape". However, there is not just one sound. Tape speed, head bump, distortion, transient response, hiss, crosstalk, bias, and other factors can all contribute to the sound.
An R&B or rock album may use 15ips across all tracks to saturate the mix with harmonics and low end by using tape B for vintage flavor. A classical or jazz album may only put Tape on the master bus at 30ips with Tape A or C to keep the tracks as clean as possible while pulling together the mix with some harmonic glue. A punk band may drive their guitars at 1 7/8 its while adjusting the stability and mix to create a gnarly flanging effect.
These are all the sounds of tape.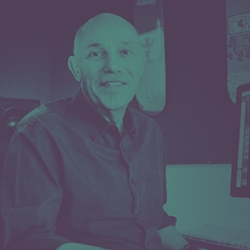 "I love the Softube Tape plug-in. It's great for just adding a touch of analog tape simulation to a final mix, but more impressively it's great for adding character to vocals and guitars. It provides instant glue for harsh or overly transient sounds in a mix."

Mixer/Engineer/Producer for Beck, U2, The Strokes, Elton John, etc.
Awards & reviews

"A dazzlingly authentic tape emulation plugin that you'll want to build into your template DAW project for use on just about everything."
5/5
Computer Music / MusicRadar
READ FULL REVIEW
"...may very well be the last tape emulation plugin you'll ever need to buy."
Logic Pro Expert
READ FULL REVIEW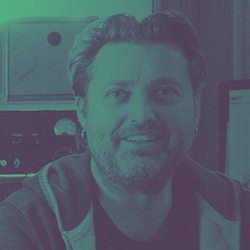 "Tape is now on all buses in my mix template. Combining it with British Class A gives me a great start for any sound shaping I need."

Grammy awarded engineer for Taylor Swift, Pink, and Katy Perry
In short
True analog tape sound
Three tape machine types included
Easy to use
Low CPU usage
Mastering grade high frequency control
Stability control to introduce wow and flutter, or tape flanging when combined with dry/wet mix knob
Includes Tape Multitrack which can be used in the MixFX slot of Presonus Studio One — adding individual channel crosstalk and single interface control of all tracks
Product features

Left and right VU meters for level or Total Harmonic Distortion
Amount knob increases saturation
Three machine models (A, B, and C), each based on a different high-quality real world tape machine
Five tape speed values, measured in inches per second (1 7/8, 3 3/4, 7 1/2, 15, and 30) each increasing in fidelity on the last
Dry/wet mix knob
Stability control to introduce speed wobble
High frequency shelf offers mastering grade cutting or boosting
Crosstalk emulates bleed between channels characteristic of analog tape machines. Increases glue and fatness.
Tape noise can be switched on or off as required
Run and Stop buttons create the effect of the machine slowing to a stop, or rolling up to speed again
Input and output level faders give total control over gain staging

System requirements

Mac OS X 10.12 or newer (older OS versions may work but are not tested).
Windows 64-bit, versions 7, 8 or 10.
Intel Core 2 Duo, AMD Athlon 64 X2 or newer.
Screen resolution 1280x800 or larger.
8 GB RAM or more is recommended, as well as at least 8 GB hard disk space for installation (individual plug-ins take less space, while sample libraries may require additional disk space. Specific information available on each instrument's page).
Softube account.
iLok account.
Internet access for downloading installer and managing licenses.
iLok generation 2 and up, if you intend to use an iLok dongle for authorizing your plug-ins (note that an iLok dongle is not a requirement).
In theory, any 64-bit VST, VST3, AU, or AAX (11.0.2 or higher) compatible host application should work.


However, due to plug-in host differences between DAWs - and our own rigorous testing standards - we only officially test our plug-ins and instruments in the most recent versions of Pro Tools, Logic Pro, Cubase, Live, Studio One, Digital Performer, Reaper and Sonar. Softube plugins are not tested in the non-listed systems, but they most likely work as long as the system requirements are met. We cannot guarantee a solution for issues in unsupported systems.

Please Note: Softube plug-ins support 64-bit hosts only, and a 64-bit OS is required. Therefore, for example, Pro Tools 10.x is no longer supported (contact support for latest 32-bit compatible instalers).

Supported sample rates: 44.1, 48, 88.2, 96, 176.4 and 192 kHz, in both mono and stereo.

The most recent maintenance release of the DAW application is recommended.

AAX DSP is not in active development, but older products still support AAX DSP. For legacy TDM/VENUE, please see the Legacy Installers page.