Straightforward and simple
Vintage Amp Room emulates three great and classic guitar amps in a complete studio set-up with speaker cabinets and fully flexible microphone positioning.
It's easy to use for live performances and recordings, as well as for re-amping and last-minute tweaking.
Three timeless classics
The three guitar amplifiers we simulated in Vintage Amp Room are timeless classics that have deserved their place in the history of guitar based music. So instead of simulating tons of amps, we set out to get these three done right instead.
As close to reality as possible
The amps are simulated in a true studio environment with fully flexible click-and-drag microphone positioning. So not only did we simulate the sound of guitar amps in a nice studio, we simulated the entire workflow.
The essentials for a great sound
Vintage Amp Room has none of the added gadgets or weird-sounding presets sometimes found in amp simulation software. It provides you with the ultimate tool to create your own guitar sound. Because after all, only you know exactly what sound you want.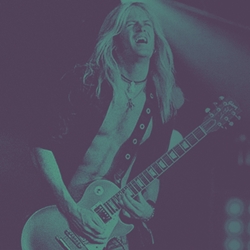 "I started recording through dual tube amps and then use the Vintage Amp Room for the sound in the middle. This way it got a lot of clarity in the middle with beef on the sides."

Producer/Guitar wizard of Whitesnake
White
Based on an all-round great amp that set the industry standard for classic, distorted rock n' roll sounds. The genius is its simplicity. It's stripped down to the bare essentials — all tubes, only one channel, and no reverb or any other built-in effects.
Sound-wise, it goes from mad screaming preamp shred, to warm, speakers-about-to-break power amp distortion. Perfect when you need a characteristically distorted edge and a powerful roar.
Brown
One of the most versatile amplifiers in music history. It's been used in all kinds of genres, and for all kinds of instruments, thanks to a sound that is clean, crisp and clear, but also warm, thick and punchy.
Brown can produce anything from the clearest country-style sound for steel guitars to a dirty, bluesy guitar noise. It works for both funky rhythms and bassy, mellow chords. It's got a notoriously warm sound with a massive bass and a shimmering treble. Versatility embodied, it can do more or less whatever you want it to.
Green
Packed with character and produces a pleasant guitar sound with warm yet intense power amp distortion. Its edginess makes it shine through in mixes, without drowning out other instruments.
Green is based on a very adaptable three-channel amp model. All three channels sound fantastic, but if you want to add a little quirkiness, we especially recommend the vibrato/tremolo one. The original amp has been widely used during the last forty years, from classic pop recordings in the 60's, through to today's users, playing mostly independent and alternative rock.
In short
Three great-sounding vintage amp models.
Raw and authentic sound.
Real studio workflow.
Flexible and continuous click-and-drag mic positioning.
Fully automatable parameters.
Compatible with all effects that work with real amps.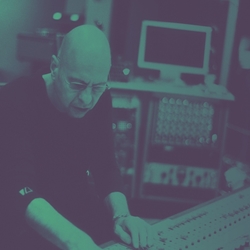 "It's a miracle that we can have these amplifiers in our laptops."

English Producer and engineer, famous for working with artists like Depeche Mode, Einstürzende Neubauten and Erasure
System requirements

Mac OS X 10.12 or newer (older OS versions may work but are not tested).
Windows 64-bit, versions 7, 8 or 10.
Intel Core 2 Duo, AMD Athlon 64 X2 or newer.
Screen resolution 1280x800 or larger.
8 GB RAM or more is recommended, as well as at least 8 GB hard disk space for installation (individual plug-ins take less space, while sample libraries may require additional disk space. Specific information available on each instrument's page).
Softube account.
iLok account.
Internet access for downloading installer and managing licenses.
iLok generation 2 and up, if you intend to use an iLok dongle for authorizing your plug-ins (note that an iLok dongle is not a requirement).
In theory, any 64-bit VST, VST3, AU, or AAX (11.0.2 or higher) compatible host application should work.


However, due to plug-in host differences between DAWs - and our own rigorous testing standards - we only officially test our plug-ins and instruments in the most recent versions of Pro Tools, Logic Pro, Cubase, Live, Studio One, Digital Performer, Reaper and Sonar. Softube plugins are not tested in the non-listed systems, but they most likely work as long as the system requirements are met. We cannot guarantee a solution for issues in unsupported systems.

Please Note: Softube plug-ins support 64-bit hosts only, and a 64-bit OS is required. Therefore, for example, Pro Tools 10.x is no longer supported (contact support for latest 32-bit compatible instalers).

Supported sample rates: 44.1, 48, 88.2, 96, 176.4 and 192 kHz, in both mono and stereo.

The most recent maintenance release of the DAW application is recommended.

AAX DSP is not in active development, but older products still support AAX DSP. For legacy TDM/VENUE, please see the Legacy Installers page.