Shape, scoop, shine, sparkle, & saturate.
An analog-style EQ toolbox, with three very different and unique equalizers​
Perfect for both broad brushstrokes and surgical applications​
Focusing Equalizer sparks your creativity with built-in saturation and the possibility to choose between passive and active EQ sound​
---
Console 1 ready
Passive-Active Pack
The Passive-Active Pack is a collection of three very different equalizers, each with its own character and quirks. Together they make an excellent secret-weapon analog-style EQ toolbox.
The Passive and Active equalizers emulate real workhorse units, used on thousands of recordings from past to present. The Focusing Equalizer, an original creation of Softube's, combines these with analog saturation and a novel workflow, to give you musical results, and a wonderful sound every time.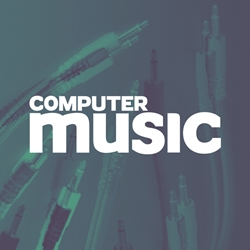 "Overall, the Passive-Active Pack is a great piece of work from Softube, designed with vision but also with full regard for the sound of some pretty rare kit. What's more, the price tag is considerably more modest than comparable top-flight analogue emulations."

Magazine
3-in-1
Three plug-ins in one collection; the Passive Equalizer, the Active Equalizer, and the Focusing Equalizer. They're a dream team secret weapon for in-the-box EQing with just enough mojo.
Passive/Active
The Passive Equalizer takes care of broad brushstrokes in a wide-open, musical fashion, while the Active Equalizer is more surgical, tight, and versatile.
Focus
The third part of the collection is Softube's own design – the Focusing Equalizer – a creative and helpful assistant to your workflow.

This product supports
Extended Features
We love VU meters, Bakelite knobs, and analog quirks. But we want modern precision and workflow. The answer? Softube Extended Features. Easy-access panels with the innovations you need close at hand.
Passive Equalizer
Modeled from a famous German passive three-band equalizer, the Passive Equalizer features a wide bandwidth and an unsurpassed clear and open sound. The low boost gives you a warm low end, perfect to fatten up a bass drum or bass guitar track. Cutting the highs gives you a very gentle 6 dB cut which allows you to remove highs in a very musical way. The high boost is open and crisp and breathes life into any track.
In short:
Three bands with an extremely wide and open sound
Excellent treble control without any 'digital harshness'
​Warm low end and a sparkling top.
Active Equalizer
This plug-in is modeled from an active equalizer design made somewhere in the Swiss alps in the '70s. Whereas the Passive Equalizer is wide, clear and unintrusive, the Active Equalizer is more of a surgeon with a tight and focused sound. It's a highly useful problem solver when you need to get into details.
In short:
Three parametric bands
Low and High cut filters
Select between a narrow or wide Q setting for each band
Authentic component modeling
Focusing Equalizer
An inspiring and non-traditional take on the EQ concept. Working in a very musical way and doing a lot of thinking for you, the Focusing Equalizer is an original design by Softube.
At first glance it may seem you're sacrificing versatility — why use a three-band EQ when modern digital options have unlimited bands, continous gain, selectable Q etc.? Well, equalization is sound design, and having the designer make some choices for you is like getting an experienced sound engineer on your team.
In short:
Inspiring non-traditional workflow
Choose between Passive or Active EQ sound
Automatically and musically changes with Low and High Cut
Built-in one knob saturation with metering and selectable character
System requirements

macOS Big Sur 11, Monterey 12, Ventura 13
Windows 10 (64-bit), Windows 11
Softube account
iLok account
Computer with AU, VST, VST3 and/or AAX compatible DAW host software
Internet access (for downloading installers and managing licenses)

Read full System Requirements and our Terms and Conditions