Improved sound; a total remodel from the ground up using our latest technology
New features; side-chain low-cut filters and parallel blend
Characterful and yet still versatile compression
Dynamics / Console 1 Ready / Amp Room Ready
Tube-Tech Compressor Collection
The Tube-Tech CL 1B is a modern classic for a very good reason. As a vocal compressor in particular, its mixture of characteristic warm slow opto gain reduction and surprisingly versatile can't-sound-bad operation have made it a staple across a wider variety of genres than perhaps any other optical compressor. Classic rock, cutting-edge pop, rap and hip hop, EDM… you name it.
This Mk II version benefits from a complete ground-up sonic re-model, utilising another decade's worth of experience, technology, and know-how. It sounds better than ever. And it looks fresh too, with cutting edge high-res graphics. Not to mention the feature-update, adding side-chain low cut filters and parallel mixing.
Your new favourite compressor? It could just be.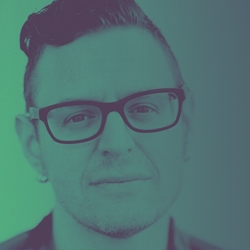 "The new CL 1B plug in is a life saver! It just feels so 'right'. I own a hardware CL 1B (but just one), and this plug allows me to use it on as many tracks as I want... and the new Wet/Dry control is a game changer!"

Grammy nominated songwriter and producer for artists such as Meghan Trainor and Jason Mraz
New Sound
We've remodelled this luxury piece of studio hardware from the ground up, using our latest and best-ever component modelling and signal processing technology to give more detailed, punchier sound than ever.
New Look
With brand new high-resolution graphics, the CL 1B looks gorgeous even on 4K and ultra-HD screens. You'll want to reach out and grab the knobs the second you see it.
New World
Your mixes will enter a new realm of magnificence once you start applying this very special compressor to your tracks. Beef up drums, warm and smooth your vocals, or enrich your bass in seconds.
Long and happy partnership
As long ago as 2006, Softube formed a partnership with Tube-Tech of Lydkraft, Denmark, and began work on what would become the definitive plug-in representations of Tube-Tech's best and most highly-prized analog hardware units.
In 2018 we released the updated Mk II versions; a total ground-up remodel of the CL 1B compressor, and a single combined EQ plug-in, taking advantage of our latest signal processing technology. We also added stunning high-resolution graphics and additional features to make the best even better.
Opto delight
When you start to use the CL 1B, you'll be in control of a very special unit indeed – the tendency of an opto compressor is to grab hold fairly quickly but then take a while to fully reset, with a strongly exponential release curve. This means the transients are dealt with in a transparent way, but the larger body of the material benefits from a soft and musical levelling as the final ten or twenty percent of the gain reduction lingers before the next transient.
It's a sound every mix engineer should have on lock-down for bass, acoustic guitars, vocals and much more.
What's included?
Softube and Tube-Tech go way back. We first started working with the Danish hardware giants on plug-in adaptations of their products as far back as 2006, and our original CL 1B plug-in was a hit with producers, artists, and reviewers alike.
The Tube-Tech Mk II Compressor Collection includes the CL 1B Mk II compressor and the original legacy CL 1B compressor, ensuring your old sessions stay alive while allowing you to benefit from the updates. Owners of the original plug-in can upgrade for a minimal fee – log in to your Softube account for your personalised information.
BOOK A LIVE DEMO
The Softube + Tube-Tech partnership represents a step forward for already out-of-this-world products, not to mention a giant leap for your sound. Learn how to improve your workflow and harness the latest digital signal processing tech. Book a personalized video demonstration with our product demonstration team today. Learn more
Reviews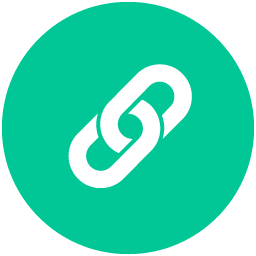 "Softube really did a stellar job with this emulation. If the hardware is out of your budget for now, there is no way to get closer than Softube has with the CL 1B Mk II."
Recording Mag
READ FULL REVIEW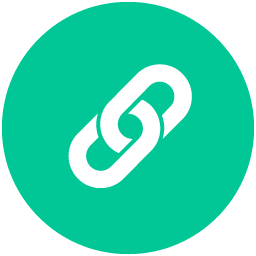 "With its fast attack and smooth release, and rich, colourful sound, this has long been one of the best software compressors that money can buy for vocals, basses, guitars and the (largely non-percussive) like, but Mk II is noticeably smoother, punchier and more responsive, and less prone to distortion with fast attack times. It's fabulous."
MusicRadar
READ FULL REVIEW
In short
Console 1 Ready: works as a native plug-in and in Softube Console 1, our mixing ecosystem. Learn more about Console 1
Created in partnership with and endorsed by Tube-Tech
A modern classic in a plethora of genres
Great for vocals
Characterful and yet still versatile compression
A total remodel from the ground up using our latest technology, with improved sound and spectacular new high-resolution graphics
New features: side-chain low-cut filters and parallel blend
Also included: legacy version of the CL 1B plug-in
System requirements

macOS Big Sur 11, Monterey 12, Ventura 13
Windows 10 (64-bit), Windows 11
Softube account
iLok account
Computer with AU, VST, VST3 and/or AAX compatible DAW host software
Internet access (for downloading installers and managing licenses)

Read full System Requirements and our Terms and Conditions