Authentic amp and cabinet modeling​
Flexible and continuous click-and-drag mic positioning
Tone control, Low and High cut filters plus limiter in the DI section
---
Designed to handle all your bass amp needs, from dirty rock to modern clean, Bass Amp Room gives you more than the feeling of playing through a real analog amp. Our industry-renowned physical modeling process gives a living sensation of the cabinets, the microphone, the room itself. Close your eyes, and slip away.
A model of a hot 70s guitar-turned-bass amplifier, three distinctive speaker cabinets in a top real-world studio live room, with click-and-drag mics, and a blendable DI section with tone controls and a limiter, make up one unbeatable bass bay for all your low-end loving.
All you need
Bass Amp Room has got everything you need to create a unique signature sound in no time. The preamp and power amp each have their own characterful and customisable distortion characteristics, and with three crazily different cabs to work with, the full range of bottoms are available for your tracks.
Try something new
Bass Amp Room isn't just for bass guitar. Send a synth bass in to fatten and warm it up, round off a bowed cello or double bass with some subtle saturation, or thrust 808-style kicks into next week.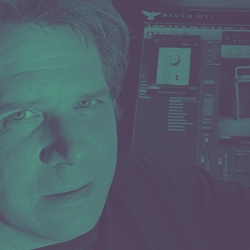 "These days, guitars are often delivered with inadequate drive for the nature of the part. My first choice for fixing that sort of problem is Vintage Amp Room, Metal Amp Room and Bass Amp Room. All of which distort great and give me a plethora of options and flexibility in terms of tone."

Mixer and author
A sound to build on
Although it was originally designed as a guitar amp, the '70s amp that has been modeled has proven to be an excellent choice for bass players. A thick and solid preamp distortion without any fizziness lets you crank it up without losing the low end. The power amp has a more traditional power amp distortion (controlled by the Master Volume knob), which at extreme settings will give you all the dirt you can handle. The High/Low switch wasn't a part of the original amp, but was added to give you a cleaner and fatter sound when necessary.
Including three cabinets
There are three different cabinets in Bass Amp Room. The 8 x 10" is an industry standard for fat and solid bass tones with lots of low end and lots of definition. The 4 x 12" may be a good choice for rock sounds with its focused and hard sound. And lastly, while an open back 1 x 12" may not be the first cabinet choice that springs to mind for bass, this is something that works extremely well in the studio.
Blend the DI signal
Many engineers like to blend in some DI signal from the bass in the mix for a fuller, more immediate sound. To facilitate this we have added a DI section that does precisely that, and more — we also put in three tone controls and a limiter.
A great tip is to imagine your bass as two layers, clean and dirty, or 'direct' and 'live', say, and blend in parallel within the plug-in. This way you can find the balance of heft and cut to perfectly suit your track, without compromising on the actual tone you want.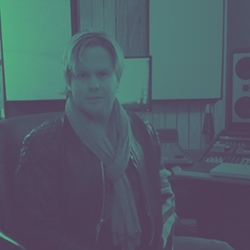 "I haven't done a mix the last four or five years without the Bass Amp Room. It's in every single mix I do."

Engineer/Producer/Drummer. Recording credits includes among others Dave Grohl, Lemmy Kilmister, Billy Gibbons, Ronnie James Dio, Tony Iommi, Carlos Cavazo, dUg Pinnick, Alice Cooper, Jack Blades...
In short
Authentic amp and cabinet modeling.
One amplifier and three versatile and good-sounding cabinets.
Flexible and continuous click-and-drag mic positioning.
Slider control to blend in the DI sound from within the plug-in.
Tone control, Low and High cut filters plus limiter in the DI section.
NKS-ready: Integrates with Native Instruments hardware and software. Plug-in parameters and presets can be controlled from KOMPLETE KONTROL and MASCHINE
System requirements

Mac OS X 10.12 or newer (older OS versions may work but are not tested).
Windows 64-bit, versions 7, 8 or 10.
Intel Core 2 Duo, AMD Athlon 64 X2 or newer.
Screen resolution 1280x800 or larger.
8 GB RAM or more is recommended, as well as at least 8 GB hard disk space for installation (individual plug-ins take less space, while sample libraries may require additional disk space. Specific information available on each instrument's page).
Softube account.
iLok account.
Internet access for downloading installer and managing licenses.
iLok generation 2 and up, if you intend to use an iLok dongle for authorizing your plug-ins (note that an iLok dongle is not a requirement).
In theory, any 64-bit VST, VST3, AU, or AAX (11.0.2 or higher) compatible host application should work.


However, due to plug-in host differences between DAWs - and our own rigorous testing standards - we only officially test our plug-ins and instruments in the most recent versions of Pro Tools, Logic Pro, Cubase, Live, Studio One, Digital Performer, Reaper and Sonar. Softube plugins are not tested in the non-listed systems, but they most likely work as long as the system requirements are met. We cannot guarantee a solution for issues in unsupported systems.

Please Note: Softube plug-ins support 64-bit hosts only, and a 64-bit OS is required. Therefore, for example, Pro Tools 10.x is no longer supported (contact support for latest 32-bit compatible instalers).

Supported sample rates: 44.1, 48, 88.2, 96, 176.4 and 192 kHz, in both mono and stereo.

The most recent maintenance release of the DAW application is recommended.

AAX DSP is not in active development, but older products still support AAX DSP. For legacy TDM/VENUE, please see the Legacy Installers page.