Create authentic, incredibly realistic sounds exactly like you would in a high-end studio filled with carefully selected gear
Load officially licensed studio effects from Tube-Tech, Empirical Labs, and Trident, amps and cabs from Marshall and more
Flexible and inspiring: mix and match modules, split signal chains and achieve the exact sound you hear in your head
Upgrade from legacy Amp Room plug-ins and Volume Plug-in Collection. Log in to see your price.
---
Guitar and Bass platform
Amp Room
Imagine visiting a luxury, professional studio full of carefully chosen vintage gear including legendary compressors and EQs, classic Marshall amps and cabinets, pedals, and mics and having the chance to choose anything you want to produce high-quality, authentic, and incredibly realistic guitar and bass sounds.
Built on Softube's legacy of modeling analog gear with unmatched accuracy, Amp Room is the pro audio platform. With all this gear at hand, you're the master of puppets, mixing and matching according to your specific needs to create mix-ready tones just like you can in that luxury studio, but with the ease and flexibility that software offers.
Designed by Experts, Built on Legacy
Softube's Rock & Roll scientists have a long history of modeling professional gear in collaboration with some of the most respected brands in the industry, like Marshall, Tube-Tech, Solid State Logic, Chandler Limited®, Empirical Labs, Trident, Weiss Engineering, and more. After nearly two decades, we have a solid track record of recreating indisputable classics in software form that sound precisely like their hardware counterparts.
Amp Room is built on this legacy, and we took the same meticulous approach we take whenever we model legendary hardware that was used by, say, The Beatles – each of the amps and cabs included with Amp Room was precisely modeled, A/B tested against its physical counterpart, and fine-tuned to sound exactly like the original or even better in terms of clarity. Nothing less, always more.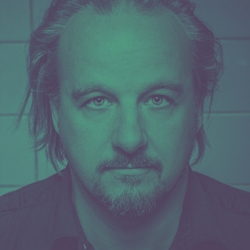 "At first I was afraid of too many possibilities… but ten seconds in I found it so easy to navigate and change cabs, amps, pedals etc. that all my concerns were put to rest. And all of it in pristine quality. My old fave Metal Amp Room is in there but sounding better and with more possibilities, plus so many more. And the presets... I will never get through all of them… But it's great to take a few days off to just try to get through them."

Producer/Mixer (The Haunted, Sick Of It All, Meshuggah, Heaven Shall Burn, Dir En Grey, Babymetal, Moonspell, Halford, At The Gates, Black Dahlia Murder, August Burns Red)
A Professional Studio Workflow With Unlimited Possibilities
With Amp Room, you can recreate a professional studio workflow and go beyond that. Have as many parallel signal paths as you need, split a path in two and load Amp Room Ready plug-ins as modules anywhere you want. Happy with how your patch sounds but would like to try it with another cabinet, maybe with a different pedal, and decide what is best for the song? Use the Multistates to compare various setting in no time.
Start with any of the 300 factory presets covering a wide variety of styles and genres and then add modules to fine tune and tweak the sound. Or start from scratch and build the sound you hear in your head. Either way, it's going to sound amazing.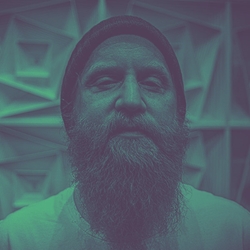 "It's really cool to see and use Amp Room as a finished product after having been part of the project during the very early stages of development. We put a lot of effort into the recording of the 'revisited cabs', and the IRs used in the Room IR module are actually one of my 'secret weapons' for making a guitar sound great! Well, 'was' a secret weapon, I guess... it's now all out there for everyone to use haha But honestly, Amp Room can really make your guitar or bass sound great. Almost more 'real' than the real thing!"

Producer (Behemoth, Meshuggah, In Flames)
Load Pro Audio Plug-ins as Modules
and a Lot More
Amp Room is a living platform with a wide selection of compatible premium pro audio studio gear that can be loaded as modules, not only amplifiers and cabinets, but also compressors, equalizers, and more. These include, for example, Empirical Labs Mike-E Comp, Tube-Tech CL 1B, Trident A-Range, Softube Tape, and Tape Echoes.
Amp Room becomes even more versatile and powerful all the time as new Amp Room Ready plug-ins that expand your creative options even further are added to the roster.
Click here to see everything you can load in Amp Room
Sound Quality Is Top Priority
Designed for the music production professional, Amp Room elevates good sound to stunning sound. With only the best studio gear meticulously selected as modules, using Amp Room is just like having a real amplifier with a miked-up speaker cabinet in a high-end studio–with the ability to patch in studio effects anywhere in the chain quickly and easily.
Authentic Marshall Gear Developed With Careful Modeling
We're not known as the Rock & roll Scientists by accident–Softube has been emulating guitar amps from the beginning. In fact, our first prototype was a hardware DSP box running a Marshall amp model and a loudspeaker model that attracted Marshall's interest and led to a successful long-term partnership between the two companies. Softube is Marshall's exclusive software partner, and Amp Room comes with the only amps and cabs available in software form that are officially licensed and endorsed by Marshall.
Learn more about our partnership with Marshall
Amp Room: Marshall Edition
If you're looking for everything Marshall, Amp Room: Marshall Edition is for you. It includes Amp Room plus Marshall Cabinet Collection, Marshall Bluesbreaker 1962, Marshall JMP 2203, Marshall Plexi Super Lead 1959, and Marshall Silver Jubilee 2555, covering a wide range of styles and genres. Get it all in one package for the complete Marshall heritage and sound experience.
Learn more about Amp Room: Marshall Edition
9 Amps
16 Cabs
3 Studio FX
16 Pedals
8 Utilities
Mics & Options
300 Presets
Amps
Amp Room includes a curated selection of classic amps for guitar and bass The new additions are an American mainstay in the high-gain guitar that's been around since the early '90s, a Silverface amp from the late '60s that's one of the most recorded amplifers in the world, and a versatile bass amp that can go from clean and sparkly to thick, punchy, and gritty.
The list also includes the 1981 classic Marshall JCM800, a 1964 model that's great for British Invasion tones, a 1966 version of a classic American combo amplifier ideal for semi-dirty blues riffs, a German high-gain amp designed for metal, and a late '70s bass amp that's perfect for classic rock. There's also a custom DI so you can blend your bass amp track with a separate unprocessed line signal.
Cabs
Whether you want a bright and focused sound with weight and punch, lots of vintage character, tightness with a percussive mid-punch, or as much bass as you could possibly need while maintaining clarity and definition in the high mids, Amp Room has you covered with a wide variety of cabs to achieve great guitar and bass sounds. The selection includes several officially licensed Marshall models for rock and metal.
Studio FX
American Class A, a compressor with punchy sound based on the greatest classics of American mixing console software and an EQ based on a classic console equalizer made for rock music is included in Amp Room. It also includes RoomIR, for adding short and/or long room ambience sounds to your guitar or bass. And, of course, Amp Room is also compatible with a curated selection of pro audio studio FX plug-ins from Softube.
Pedals
Amp Room comes with a collection of 16 Softube designed pedals. It includes emulations of classic stompboxes, like Marshall's The Guv'Nor, and originals, giving you a variety of distortions, overdrives, modulation effects, delay, reverb, and everything else to cover all your pedalboard needs.
Utilities
The utility modules included in Amp Room allow you to filter, adjust gain, mute, adjust the volume or pan, phase align between parallel signal paths, or frequency split signals in a path.
Mics & Options
All cabs have at least one mic that you can move around during any stage of the creative process. In some cab modules, you can move the mics anywhere, while in others, they have fixed positions with various combinations. For cabs with two microphones, there's a mix slider that allows you to set the balance between the two and a continuous width fader that sets the overall stereo image. The cabs with Revisited in their names have been recorded with several mics so that you can select any single mic or combination that gives you the sound you want.
Are you eligible for an upgrade?
If you own Vintage Amp Room, Bass Amp Room, Metal Amp Room, Amp Room Bundle, or any version of Volume Plug-in Collection, you're eligible for a very special upgrade discount when you purchase the new Amp Room platform.
When you upgrade, your legacy Amp Room plug-ins will continue to work as normal. You'll get to keep your licenses, installations and presets, and will be able to recall existing projects that include those plug-ins just like you do today.

In addition to that, all the amplifiers and cabinets from the legacy Amp Room plug-ins have been remodeled to the highest standard in Amp Room.
Log in, and you'll be able to see your price for Amp Room on the Amp Room page.
In short
The professional audio guitar and bass platform, with studio-quality, record-ready sound
Built on Softube's legacy of careful component modeling
Recreate signal chains like you would in a real session or go creative with patches that would be impossible in a physical studio
Includes carefully selected and precisely modeled amplifiers, cabs, pedals, studio FX, and more
Includes American Class A as two separate modules: compressor and equalizer
Compatible with Softube pro audio mixing plug-ins like Tape Echoes, Empirical Labs Mike-E Comp, Tube-Tech CL 1B Mk II, Tape, Trident A-Range, Model 72 Synthesizer System, Model 84 Polyphonic Synthesizer, and more
Officially endorsed Marshall amps and cabs. Get Amp Room and even more Marshall amps and cabs with Amp Room: Marshall Edition. Learn more
Product features

Amp Room comes loaded with:

9 Amplifiers

6 Guitar Amplifiers
2 Bass Amplifiers
1 Custom Bass DI channel strip

16 Cabinets
15 Pedals
3 Studio Effects
8 Utility Tools
300 Presets covering a wide variety of styles and genres.

System requirements

All Softube products require a computer with appropriate DAW host software (none of which are included).

Versions from 2.5.38 and newer of the Softube plug-ins have the following minimum requirements:

All native versions

Mac OS X 10.13 up to 12
Windows 10 and 11 64-bit
Mac: Intel Core i3 / i5 / i7 / Xeon / Full Apple silicon support (M1 or higher)
Windows: Intel Core i3 / i5 / i7 / Xeon / AMD Quad-Core or newer
Screen resolution larger than 1280x800
8 GB RAM or more is recommended, as well as at least 8 GB hard disk space for installation (individual plug-ins take less space, while sample libraries may require additional disk space)
Softube account
iLok account
Internet access for downloading installers and managing licenses
iLok generation 2 and up, if you intend to use an iLok key for authorizing your plug-ins (note that a physical iLok USB key is not a requirement)


In theory, any 64-bit VST, VST3, AU, or AAX (Pro Tools 11.0.2 or higher) compatible host application should work. However, due to plug-in host differences between DAWs - and our own rigorous testing standards - we only officially test our plug-ins and instruments in the most recent versions of Pro Tools, Logic Pro, Cubase, Ableton Live, Studio One, Reaper, and Cakewalk. Softube plugins are not tested in non-listed systems, but they most likely work as long as the system requirements are met. We cannot guarantee a solution for issues in unsupported systems.

Note: We have checked the basic functionality of our plug-ins, and Softube Central, under Apple Rosetta 2.

With regards to the different VST formats, we strongly recommend using VST3 as some of our plug-ins have features that are not present in the older VST format. Supported sample rates: 44.1, 48, 88.2, 96, 176.4, and 192 kHz, in both mono and stereo. The most recent maintenance release of your DAW application is recommended. AAX DSP is not currently in active development. TDM/VENUE is no longer supported (old downloads are available on the Legacy Installers page).

Find the Softube installer you need both Softube Central and individual plug-ins.

AAX DSP version

For AAX DSP you need to meet the above requirements for the Native versions. You also need to have an Avid HDX processing card. For plug-ins available for AAX DSP, see Which Softube plug-ins support AAX DSP?