Screaming guitar feedback in the box.
Realistic simulation (physical modeling) of guitar feedback
Fully responsive to vibratos, bends, slides, tremolos etc.
Use it as a creative tool for producing inspiring acoustic landscapes
---
Effects
Acoustic Feedback
Release your inner beast with our stunningly, brutally realistic guitar feedback simulator plug-in. Go from moderate and subtle to rampant and wild with the twist of a knob (or two).
One thing that is really hard to achieve with an amp simulation (whether a plug-in or in hardware) is the interaction in a room between the guitar and amplifier when you turn up loud. Enter Acoustic Feedback, which does just that.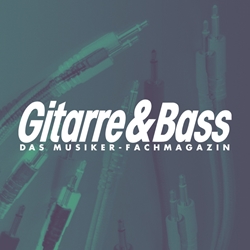 "With only a few adjustments you really have a tool that can reproduce realistic feedbacks."

Magazine (Germany)
Controllable chaos
Take control of feedback amount and tolerance, and use the mix knob for the perfect wet/dry blend. Make sure it's (as we say in Sweden) "lagom" – just right. Or go crazy. Your call!
Get real, in the box
Our physical-modeling chops, developed in our Amp Room products and many others, helped us create an authentic, complex acoustic effect. It's just like the real thing, whether creating subtle ambience, or playing at "beyond-loud" level.

This product supports
Extended Features
We love VU meters, Bakelite knobs, and analog quirks. But we want modern precision and workflow. The answer? Softube Extended Features. Easy-access panels with the innovations you need close at hand.
Feedback from a friend
Whether you just want single notes to keep hanging a little longer and gently fade to sustained feedback or you want instant and rampant howls for your noise rock, Acoustic Feedback is your friend.
Nothing in software sounds better, works better, or feels better – it even responds naturally to unusual playing techniques because it's a detailed physical model, rather than a one-shot snapshot/convolution gimmick.
No rules, no limits
To break new musical ground, try inputting a synthesizer, a violin, or even your mother's grand piano. The only limit is your imagination.
Acoustic feedback is great for giving a gentle synth pad a yearning, churning heart, or for turning an unassuming vocal into a clarion call. Place your listener in a surprising, inspiring acoustic landscape from the comfort of your computer.
In short
Realistic simulation (physical modeling) of guitar feedback
Fully responsive to vibratos, bends, slides, tremolos etc
Simple user interface — control amount of feedback with the Feedback knob, and the sensitivity with the Tolerance switch
Compatible with MIDI foot controls
Use it as a creative tool for producing inspiring acoustic landscapes
System requirements

macOS Big Sur 11, Monterey 12, Ventura 13
Windows 10 (64-bit), Windows 11
Softube account
iLok account
Computer with AU, VST, VST3 and/or AAX compatible DAW host software
Internet access (for downloading installers and managing licenses)

Read full System Requirements and our Terms and Conditions